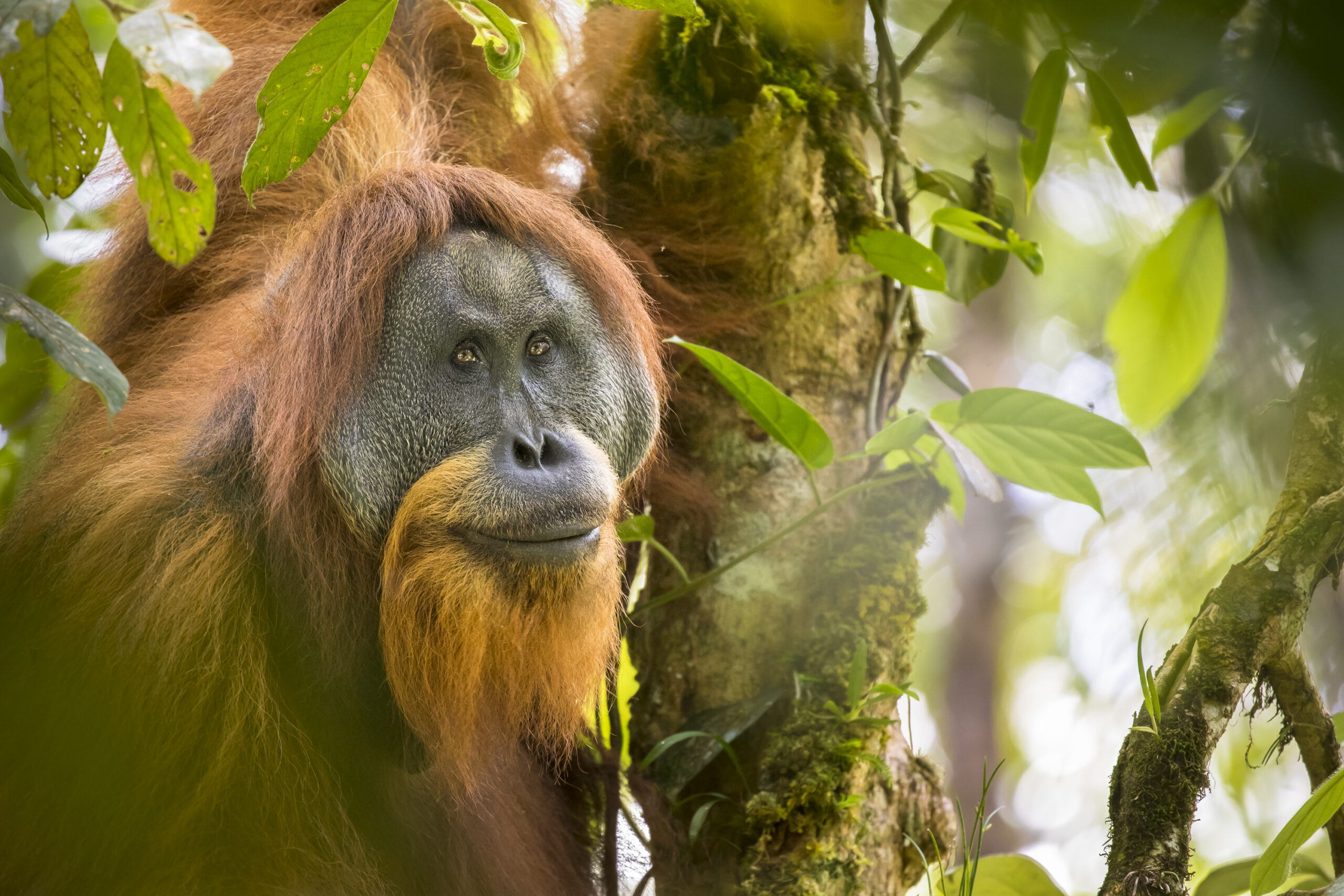 Le mot du photographe :
"L'orang-outan de Tapanuli est officiellement la troisième espèce d'orang-outan découverte en 2017. Mais cette nouvelle espèce ne compte que 800 individus à l'état sauvage, ce qui fait d'elle l'espèce la plus menacée des grands singes. Cette espèce vit dans des endroits reculés de la forêt de Batang Toru, dans la province du Sumatra du Nord, en Indonésie.
Bien que les autres espèces d'orang-outan soient aussi en danger critique, un barrage hydro-électrique est en cours de construction au milieu de leur seul habitat naturel, réduisant ainsi drastiquement leur écosystème si unique, et leurs chances de survie."
A word from the photographer:
"Tapanuli orangutan is officially the third species of orangutan discovered in 2017. But this new species has only 800 individuals remaining in the wild, which makes it the most endangered species of great apes. This isolated population lives in a remote forest of Batang Toru in North Sumatra, Indonesia.
Even though other orangutan species are critically endangered, a hydro-dam is under construction right in the middle of their only habitat, thus reducing drastically their unique ecosystem and chance of survival."
Photograher: Maxime Aliaga

Location: Southeast Asia

Year: NC

Camera: NC

Lens model: NC

Aperture: NC

Shutter speed: NC

ISO: NC