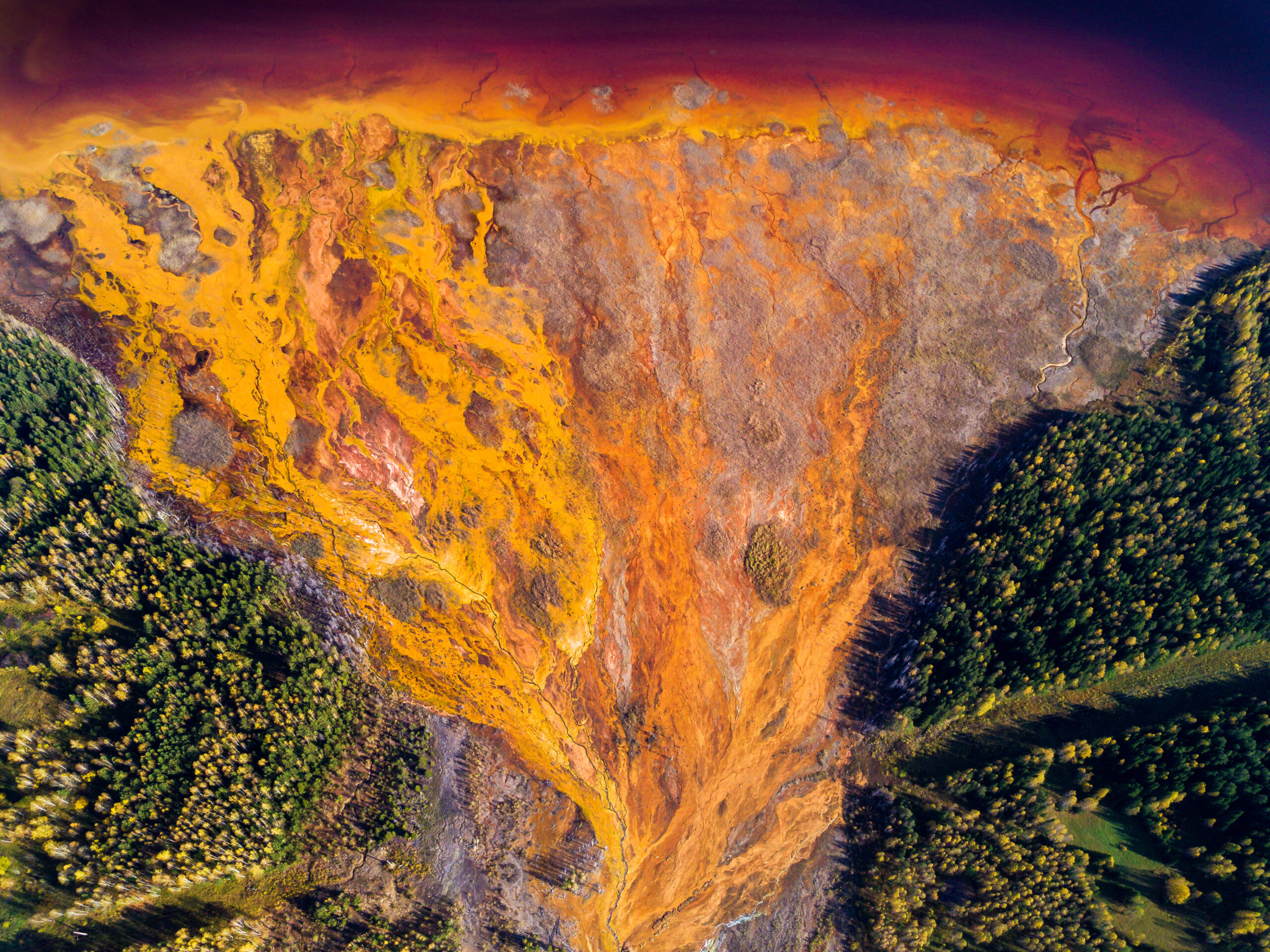 Le mot du photographe :
"Un désastre environnemental dans une mine de sulfure souterraine : l'héritage du progrès industriel.
Depuis 1997, la mine subissait une profonde crise, les volumes de production étaient réduits, et les dettes de la compagnie ne cessaient de croître. En 2003, la mine a été complètement enfouie et inondée. L'eau a été drainée de nombreuses fois lorsque le prix du cuivre a augmenté, puis coulée à nouveau. Après que la mine eu été inondée, des eaux acides sont remontées à la surface, créant un désastre environnemental. Aujourd'hui ces eaux acides sont neutralisées et rejetées dans des bassins et des mares qui se déversent dans les rivières. Les autorités locales ont lancé un appel pour évaluer les dommages environnementaux, mais la période de mise en œuvre ainsi que les coûts ne convenaient à personne."
A word from the photographer:
"Environmental disaster in a massive sulfide underground mine: the legacy of industrial progress.
Since 1997, the mine was in a deep crisis, production volumes were reduced, and the company's debts grew. In 2003, the mine was completely mothballed and flooded. It was drained several times when copper prices went up, then drowned again. After the sinking of the mine, acidic mine waters began to rise to the surface, creating an environmental disaster. Today, acid mine water is neutralized and discharged into the pond sump and flow into the river. The local authorities announced a competition for the assessment of environmental harm, but the period of implementation and cost apparently did not suit anyone.
Photograher: Vasily Iakovlev

Location: Eurasia
Year:

Camera: DJI FC220

Lens model: 26.3 mm f/2.2
Aperture: F2.2

Shutter speed: 1/800

ISO: 100