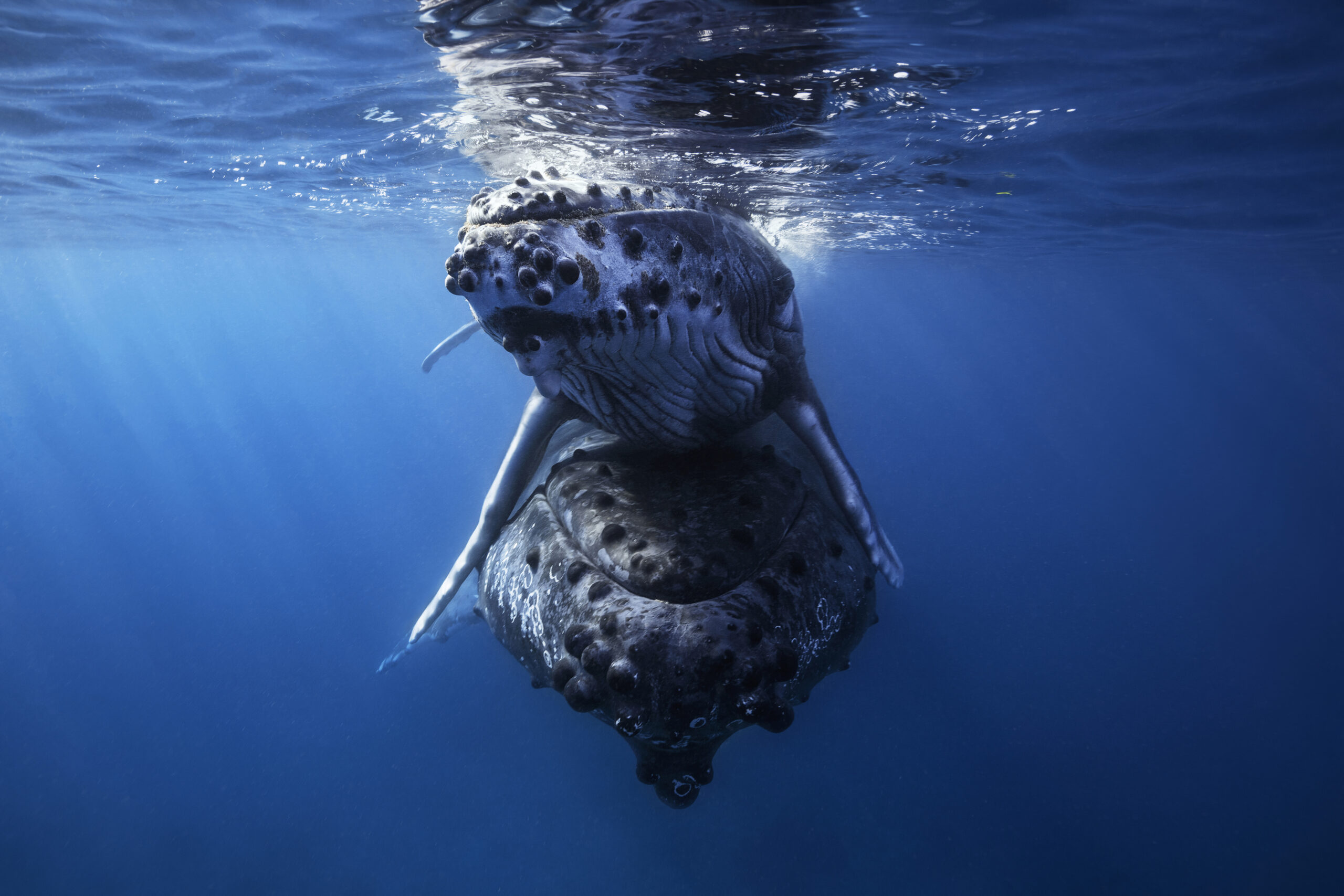 Le mot du photographe :
"Dans les années 1950, il ne restait que 450 individus de l'espèce des baleines à bosse. Mais grâce aux mesures de protection, la population de baleines à bosse augmente régulièrement, de 8% chaque année. Cela démontre qu'il est possible de préserver une espèce lorsque des actions sont prises au niveau international.
Sur cette photo, on aperçoit une baleine mère portant son baleineau, comme si elle voulait me le présenter. "
A word from the photographer:
"On the verge of extinction in the 1950s, there were only 450 individuals left of the humback whale species. But thanks to protective measures, the humpback whale population is increasing steadily, by 8% each year. This clearly shows that it is possible to preserve a species when measures are taken at an international level.

In this photograph, we see a mother whale carrying her calf on her snout, as if she wanted to introduce it to me."
Photograher: Gabriel Barathieu

Location: Comoros

Year: NC

Camera: Canon EOS 5DS R

Lens model: EF16-35mm f/2.8L II USM

Aperture: f/10

Shutter speed: 1/50

ISO: 200