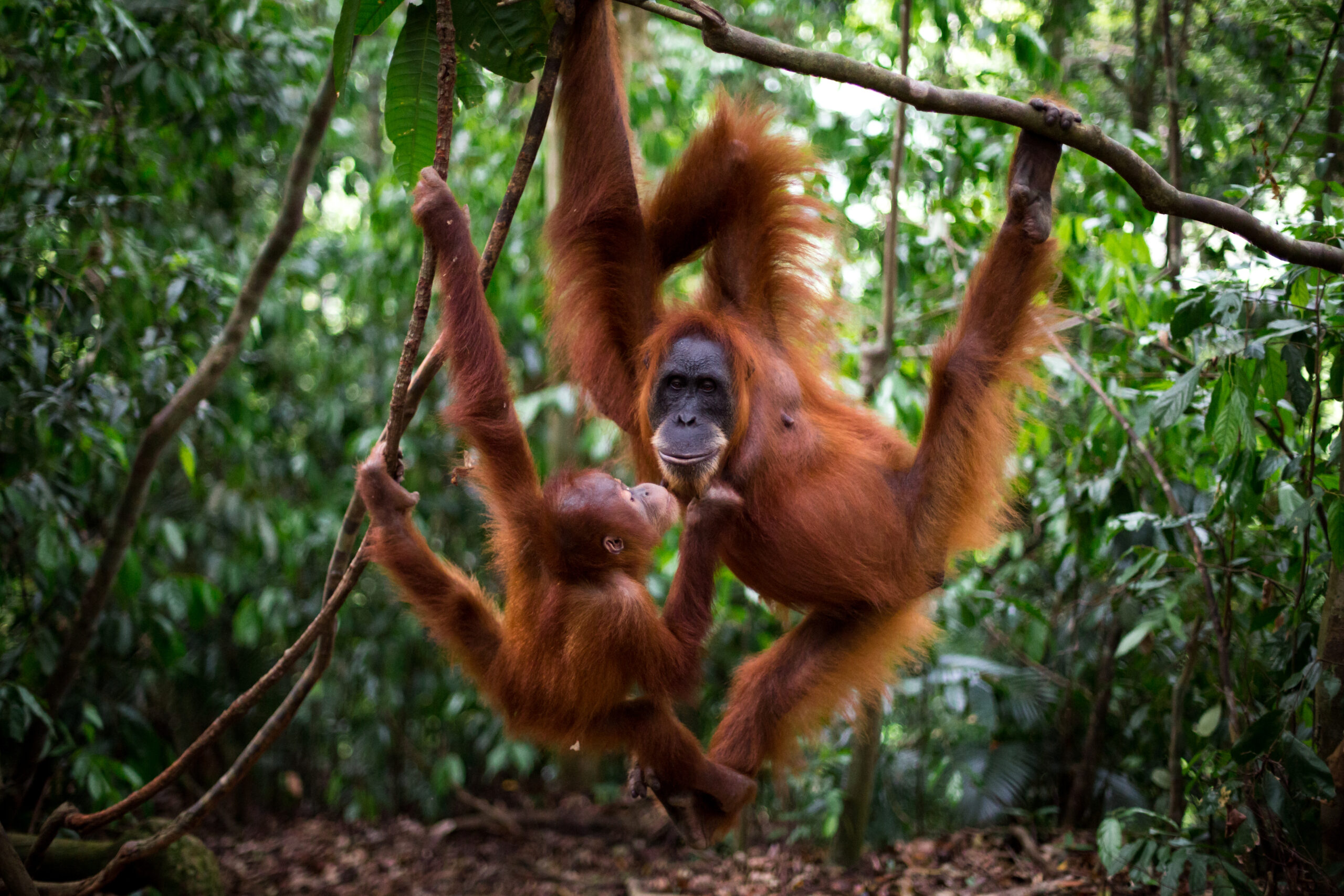 A word from the photographer:
"These large primates are more than ever in danger because of deforestation. Today in Sumatra, their population is estimated at 14,500 individuals.
Associations and eco-lodges have been built around Gunung Leuser Park to protect the Orangutans. Thanks to tourism, their voice is gaining more weight and is heard by the local authorities: in addition to protecting their forest, these structures create jobs and raise awareness among local populations.
After several days in the Sumatran jungle, we finally found them. First, it was the young orangutan which, from branch to branch, approached my lens with curiosity. After a few minutes, a second orange shape moved towards me. It was its mother. After staying a while longer, a feeling of trust settled, and I was able to take this little moment of grace between the vines."
Le mot du photographe :
"Maintenant plus que jamais, ces grands primates sont en danger à cause de la déforestation. Aujourd'hui au Sumatra, leur population est estimée à 14 500 individus.
Des associations et des auberges éco-responsables ont été construites autour du parc national du Gunung Leuser, pour protéger les orangs-outans. Grâce au tourisme, leur voix prend de l'ampleur et est écoutée par les autorités locales : en plus de protéger les forêts, ces structures créent des emplois et sensibilisent les populations locales.
Après quelques jours dans la jungle du Sumatra, nous les avons finalement trouvés. Au début, le jeune orang-outan s'est déplacé de branche en branche, approchant mon objectif avec curiosité. Après quelques minutes, une deuxième forme orange s'est approchée de moi. C'était sa mère. En restant un peu plus longtemps, un climat de confiance s'est installé, et j'ai pu capturer ce petit moment de grâce entre les lianes."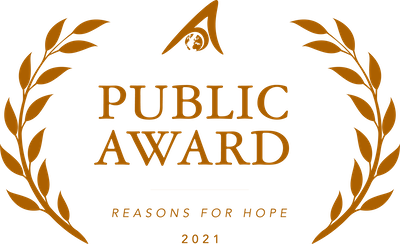 Photograher: Mathieu Courdesses

Location: Indonesia

Year: NC

Camera: Canon EOS 5D Mark III

Lens model: EF50mm f/1.4 USM

Aperture: f/1.4

Shutter speed: 1/500

ISO: 2500