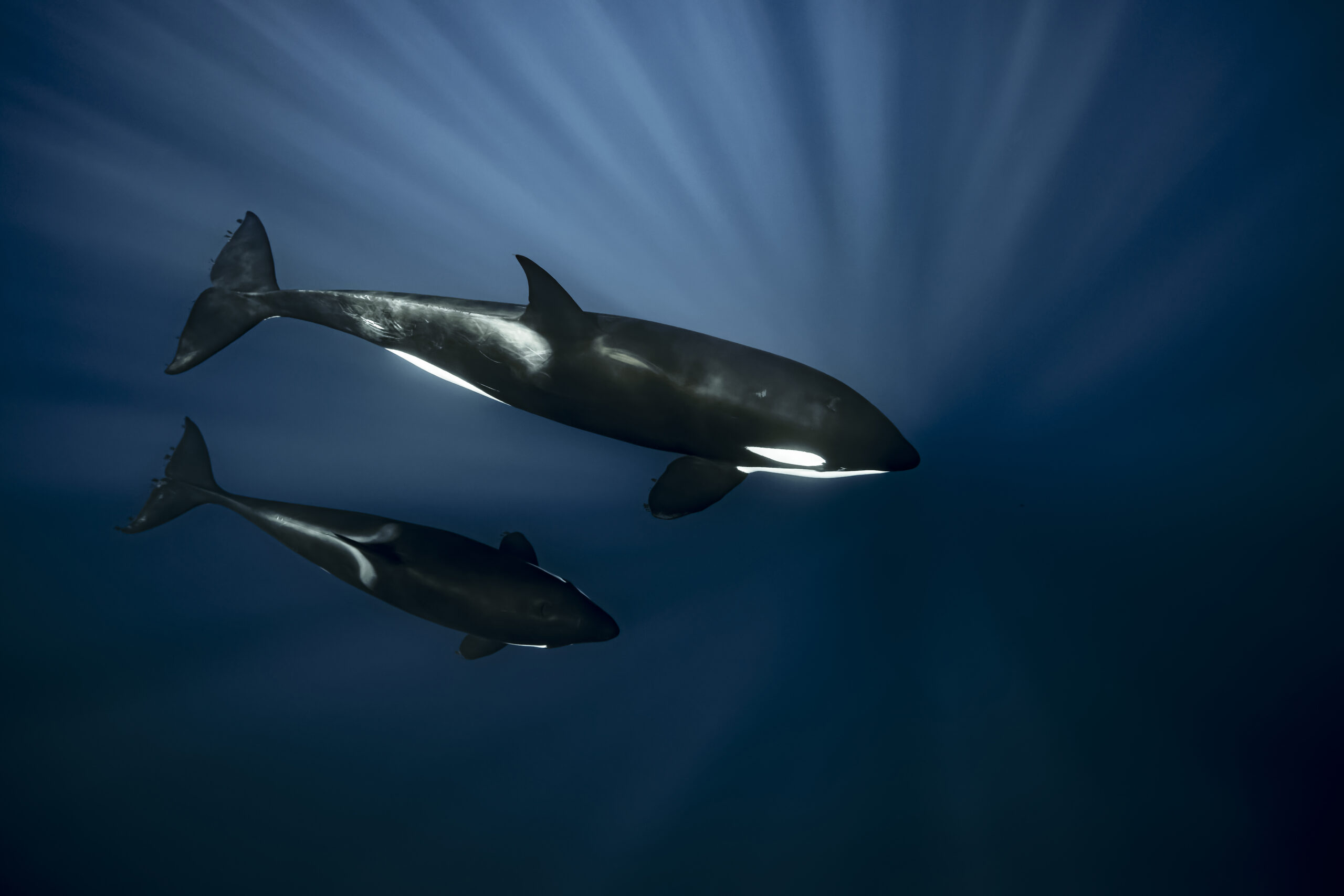 A word from the photographer:
"A meeting you dream about but think unlikely… except that this time, nature decided otherwise. That day, the water was clear and calm. We had been sailing for a few hours to observe the marine fauna, when a radio call from a fisherman to our captain indicated the presence of orcas in the area. We decided to wait calmly for the hypothetical passage of these splendid marine mammals. Suddenly, one, and then two orcas appeared about a hundred meters from our boat. I gently slipped with my guide into the water, with my back against our boat.
The dream came true: a family of orcas passes twice, to offer us a pure moment of happiness. This is Nature: fragile, unpredictable and magical at the same time."
Le mot du photographe :
"Le rêve d'une rencontre que l'on pense improbable… pourtant, cette fois, la nature en décide autrement. Ce jour-là, l'eau était claire et calme. Nous naviguions depuis quelques heures pour observer la faune marine, lorsqu'un appel d'un pécheur à notre capitaine annonce la présence d'orques dans le secteur. Nous décidons de patienter calmement dans l'attente de l'éventuel passage de ces magnifiques mammifères marins. Tout à coup, un puis deux orques sont apparus à une centaine de mètre de notre bateau. Dos au bateau, j'ai doucement glissé dans l'eau avec mon guide.
Le rêve est devenu réalité : une famille d'orques passe deux fois sous nos yeux, nous offrant un pur moment d'émerveillement. C'est la Nature : fragile, imprévisible et magique à la fois."
Photograher: Fabrice Guerin

Location: Mexico

Year: 2020

Camera: Canon EOS 5D Mark IV

Lens model: EF16-35mm f/4L IS USM

Aperture: f/6.3

Shutter speed: 1/800

ISO: 1250