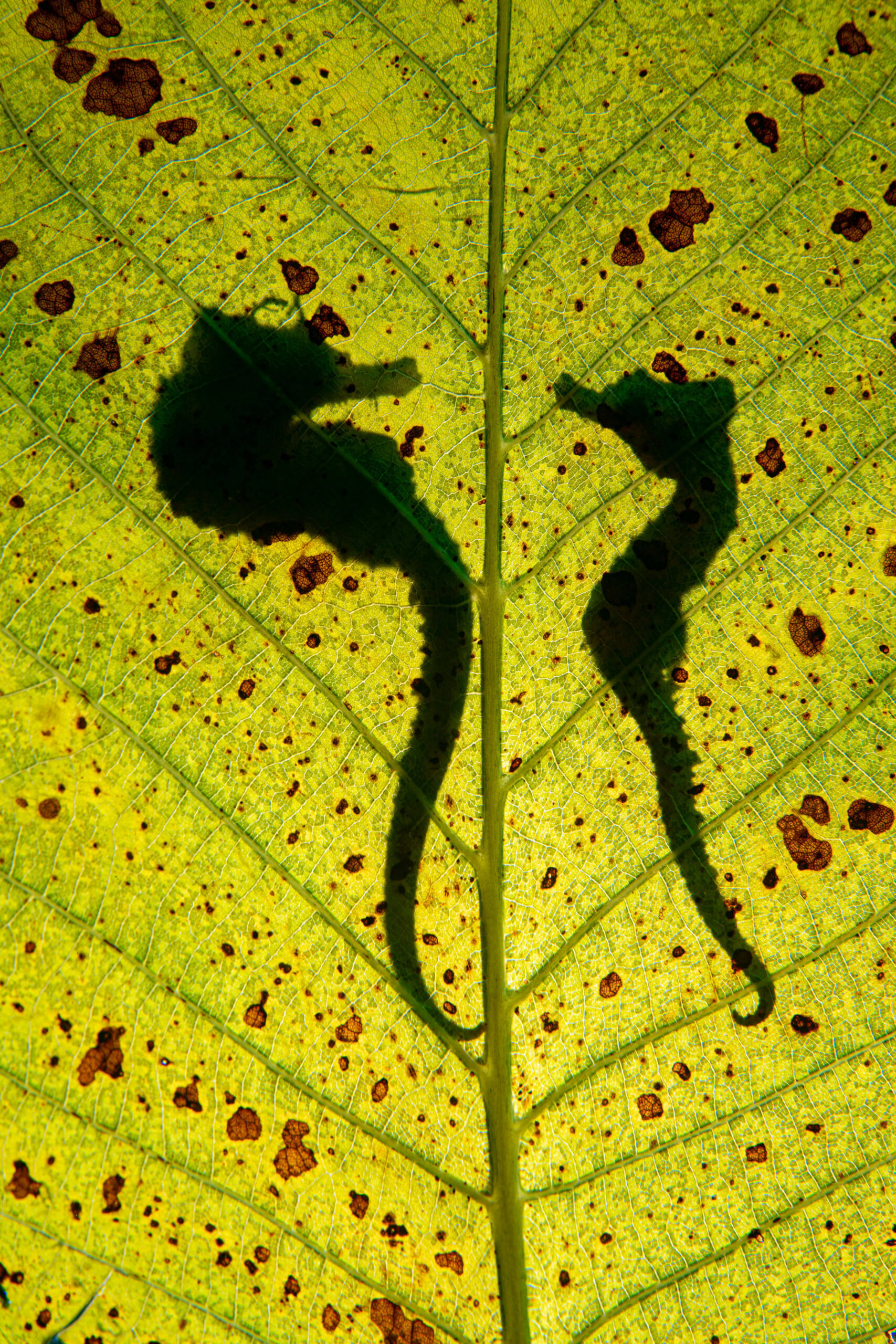 A word from the photographer:
Stratoni is a small seaside village on the Halkidiki peninsula. What makes it special is the presence of two species of seahorses (Hippocampus hippocampus, short snouted seahorse and Hippocampus guttulatus, long-snouted seahorse) that live in the small bay and is perhaps the only known colony of seahorses in Greece. You can meet them in large numbers more easily in the summer months if you dive to a depth of 8-17 meters. The area in which they live is a large area consisting of sand without the presence of sea grass or rock formations, it looks like a large desert and the only places that can be protected and supported to feed are some carried materials such as leaves who ented in the sea from the near mountain, branches and even litter. However, for some reasons that have not yet been discovered, seahorses continue to live there and multiply at a steady rate. Seahorses pair for life. They meet first thing in the morning to reinforce their pair bonding with an elaborate courtship display. The female meets the male in his territory and as they approach each other, they change colour. The male circles around the female and the pair often spiral around an object. This display can last for up to an hour. Once over the female goes back to her territory.
Le mot du photographe :
Stratoni est un petit village de bord de mer de la péninsule de Halkidiki. Sa particularité réside dans la présence de deux espèces d'hippocampes (Hippocampus hippocampus, hippocampe à museau court et Hippocampus guttulatus, hippocampe à museau long) qui vivent dans la petite baie et qui constituent peut-être la seule colonie d'hippocampes connue en Grèce. On peut les retrouver en grand nombre pendant les mois d'été en plongeant à une profondeur de 8-17 mètres. La zone dans laquelle ils vivent est une grande zone de sable sans présence d'herbes marines ou de formations rocheuses, elle ressemble à un grand désert et les seuls moyens de protection et d'alimentation sont des feuilles qui ont pénétré dans la mer depuis la montagne voisine, des branches et même des détritus. Cependant, pour des raisons qui n'ont pas encore été découvertes, les hippocampes continuent à vivre là et à se multiplier à un rythme régulier. Les hippocampes s'accouplent pour la vie. Ils se rencontrent dès le matin pour renforcer leur lien de couple par une parade nuptiale élaborée. La femelle rencontre le mâle sur son territoire et lorsqu'ils s'approchent l'un de l'autre, ils changent de couleur. Le mâle tourne autour de la femelle et le couple tourne souvent en spirale autour d'un objet. Cette parade peut durer jusqu'à une heure. Une fois la parade terminée, la femelle retourne sur son territoire.
Photographer: Nicholas Samaras

Location: Greece

Year: NC

Camera: Canon EOS 5D Mark IV

Lens model: EF100mm f/2.8L Macro IS USM

Aperture: f/10
Shutter speed: 1/80

ISO: 125